As a personal trainer, your job is to create a healthy, comfortable, and fun environment where people can achieve their goals, have the bodies they've always dreamed of, and finally feel good about themselves.
And it makes sense that you would want to become the owner of a gym to ensure it works according to your standards. But should a personal trainer become a gym owner?
We'll answer this question and shed light on other related topics in this article, so let's dive in.
Other Fields Where the Specialist Is Also the Owner
As someone who's interested in fitness, becoming a personal trainer might be your ultimate career goal. You finally get to do what you're most passionate about; make people healthy, fit, and feel better about themselves.
It takes effort and patience to become a successful personal trainer, so should you also become the owner of your gym instead of working at one? We all want to move up in life – it's just natural.
The short answer is yes. But there are several factors to consider before making the big decision.
There are other trades where the specialist owns their business instead of working for someone else. For example, about 73% of dentists own their practices. Some of them will work for others, but eventually, they want to own their own practice.
So, as a professional trainer, this might be your goal too. You want to invest in the fitness business and become your own boss while designing a gym that is up to your own personal standards and delivers a great product.
Famous Personal Trainers
Before buying and owning a gym, you might want to do some research. Did other personal trainers in your area succeed as gym owners? What does it take to be able to own and run your fitness business? What services will be offered? How much will you charge for them?
There are actually several success stories in the fitness world regarding those who managed to achieve these goals. These famous and celebrity trainers were so successful at what they did that they wanted to share it with more people.
So, instead of working with A-list Hollywood celebrities and politicians, they own a gym or a series of gyms where people can benefit from their fitness programs.
Most of these personal trainers had to study some business-related topics or work with other entrepreneurs to be able to run their gyms. Some were able to establish a complete fitness-related business model that involves books, training programs, and healthy diets.
Here are some inspiring names and their success stories.
Nick Mitchell
Mitchell is one of the most successful British fitness coaches and gym owners. He's the founder of Ultimate Performance, a comprehensive fitness concept that helps people achieve their health and fitness-related goals.
With his trained team, Mitchell was able to change the lives of more than 25,000 clients who managed to join his gym or follow his training programs. He operates in several countries in North America, Asia, Europe, Australia, and the Middle East, and his clients have access to an app that helps them keep track of their fitness progress.
Mitchell worked with several famous celebrities like Dustin Hoffman, but his success as a business owner is remarkable. He proved that becoming a gym owner requires more than just passion, so he had to work with a skillful team to be able to introduce his brand to several countries.
Ross Dickerson
A former tennis player, coach, fitness trainer, and entrepreneur, Ross Dickerson is one of the world's top trainers and fitness coaches on Instagram. He is also one of the youngest names in the industry, as he began his career as a personal trainer at the age of 19 when he moved from the UK to the US.
At a very young age, he was interested in fitness, and his mother bought him a gym membership so he could spend his time doing something he was passionate about. Soon enough, he realized that fitness was his life goal, and he decided to make a career of what he likes the most.
Dickerson approached the fitness business through social media. He started several social media channels on various platforms, and thousands of people joined them. He answered his followers' questions, and quickly won their trust.
Within a few years, he was able to establish his own brand. He bought a studio that he uses to train his clients as a private gym, and he also shoots his fitness videos at the studio.
He currently owns a website to train his clients online. He sends them online personalized fitness and training programs to suit their bodies and needs, and he follows up with them through emails and a special application that he launched. He now has more than 1 million followers on Instagram.
Matt Roberts
British celebrity personal trainer Matt Robers worked with several famous people like Tom Ford and Amanda Holden. His success story made him quite famous, and many people wanted to buy his training and fitness programs.
Roberts's fitness journey started at a very young age because his dad was a professional footballer. He didn't stop at becoming fit, but he actually studied how our bodies respond to different training and fitness programs.
He soon realized that there was a gap in the marketplace for training programs with scientifically proven techniques to help people achieve their health-related goals. His extensive testing of hormones, body composition, and battery of tests sets him apart from the rest. So, he decided to fill in this gap by designing and delivering specialized training programs.
He feels thankful that he got a chance to work with some A-list celebrities because they helped bring his brand under the spotlight.
He currently owns and operates two Evolution gyms, where his method is practiced, tested, and assessed, so people can get the proper guidance that helps them become fit. He also has a podcast and sells personalized training programs and E-books.
What Kind of Gym Are You Trying to Open?
If you've set your heart on becoming a gym owner because you're passionate about fitness, you first need to answer an important question: what kind of gym will you open and operate?
Several types of gyms cater to the needs of different people. As a personal trainer, your job will be much easier if you understand your target market well because you'll be able to provide the services your potential clients are looking for.
Membership Gyms
This is probably the most common business model. People pay for a membership to be able to access the gym any time they like. Sometimes, the gym offers a general exercise program and offers personalized training and diet plans for an extra fee. But in most cases, gymgoers are on their own.
People prefer these gyms because they know they can access them any time they like. But unfortunately, most people don't end up going to the gym as much as they need to.
Less experienced members might be intimidated by the gym.  
Offering personal training and group training sessions is a must because many members will be first-time users. They might decide to work out independently after you've set them on the right track, which is OKAY. In addition, hiring professional personal trainers to work with you will become a necessity as your business expands.
If this is the kind of gym you're planning to open, you need to realize and understand the commitment it represents. You will be a business owner and have to have staff at the front desk, cleaners, group fitness instructors and personal trainers. If you're thinking that you're going to be able to just train clients the way you always have, you won't. Your attention will be on paying the bills, making sure that the receptionist shows up on time, worrying about the leak in the roof, etc.
If you want to be the owner of a big gym like this, don't count on being a personal trainer as well.
Boutique Personal Training Gym
If you are looking to cater to those who have exceptionally high income, you could make a high-class, but smaller gym that is exclusively for personal training.
This takes a good study of the demographics of the area, a look at your current clientele and what other trainers would get involved and their own clientele. Once you do all of the math on startup expenses, monthly cost, and lay the framework for how many trainers and clients you need to be viable, you can decide if this is for you.
This doesn't just need to be for high income people, but you could focus on a specific sport as well. For example, if there was a major golf demographic in your area, you could have a personal training studio for golfers and the whole gamut of golfer-specific training equipment.
In a small gym like this, you could still have your own clients and put in some training hours since you'll have less employees, space and equipment to worry about.
CrossFit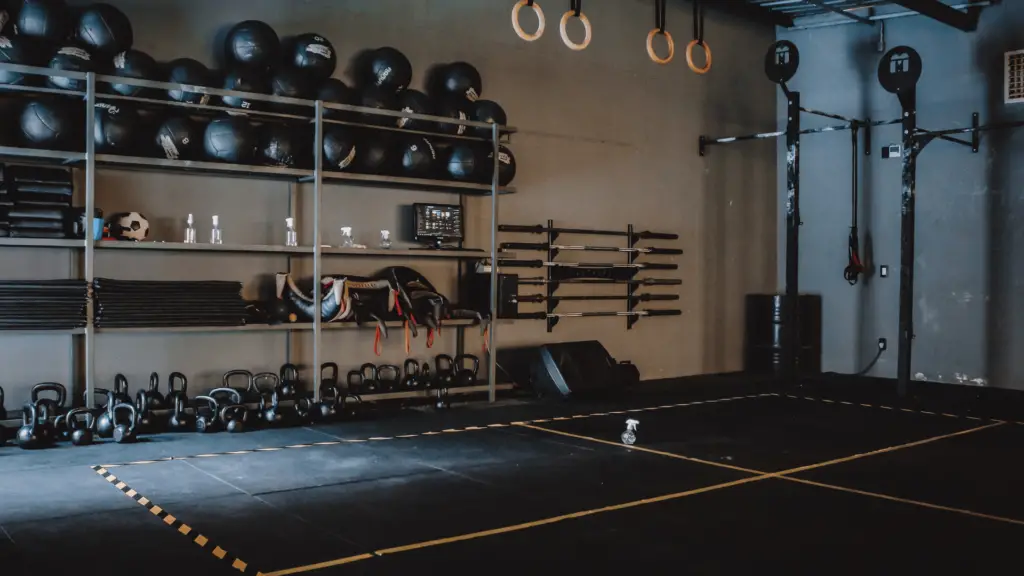 For those who want to achieve a heroic level of improvement in their fitness and stamina, CrossFit gyms are the perfect answer. One qualified coach can work with big groups. Training programs focus on cardio exercises, weightlifting, bodyweight exercises and just about anything under the sun that builds strength and stamina.
The good thing about these classes is that everyone will follow only one model. Simplicity. As a business owner, the pattern has already been established so you don't have to reinvent the wheel.
A lot of people join CrossFit gyms because they don't get bored. They get to work with other people and the community is amazing. The coaching is very precise when done right, so there's little room for confusion.
Where Will You Get Your Funding?
After deciding on the type of gym you want to operate, doing your research, and doing the math, the funding issue becomes the next main concern. Knowing how to secure money for your investment is essential because, without enough money, you won't be able to launch your brand.
On average, you'll need about $50,000 to start a basic gym. But, of course, a niche gym will cost more, and a large general membership gym will cost even more.
Luckily, there are several financing and funding options to consider. Each one of them comes with some pros and cons. Let's go over them.
1. Personal Investment
If you, your family, or your friends have some capital that you want to invest, it might be a good idea to use your money.
By investing a considerable amount of your own money, you're showing the bank that you're passionate about your project, so you'll be able to get some additional funding. It's also a quick way to start your business, as you won't have to wait for any documents.
This method can be risky because if you fail, you'll have to repay the money to whoever you borrowed the cash from. If you don't have cash and borrow money from the bank, you might lose your collateral assets.
2. Sponsors
Sponsors in the business and finance world are called angels. These wealthy individuals believe in your idea and are ready to fund it.
As a personal trainer, if you've ever had a chance to work with a wealthy person and convince them of your gym concept, they might consider financing you.
But because they're paying money, they get to decide on different key points. So, they might interfere with the way you're running your business. They might also ask you to modify your business model.
This can be a good funding option, especially if you're new to the business, have no assets to use as collateral, or have no cash to invest. Most of these sponsors like to keep a low profile, so you'll take credit for most of the work.
3. Crowdfunding
This is a financing model where a business owner asks the public to participate in the financing. It's like raising money through angels or sponsors, but instead of asking a small group of people for large amounts of money, you'll ask a large group of people for small contributions.
There are several types of crowdfunding that you might consider for your business. These include debt, equity, and donation-based crowdfunding.
Are You Going to Continue Personal Training While Owning the Gym?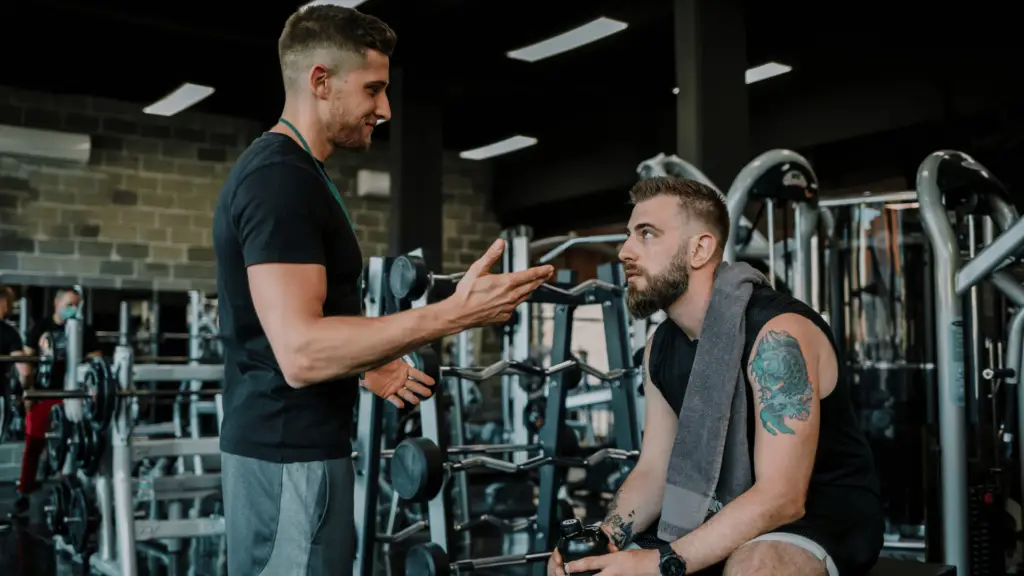 You need to ask yourself several questions before considering the type of gym. And the most important questions are related to you: Are you planning to continue personal training? Or will you focus on becoming the gym owner?
Each option has some advantages and disadvantages.
When people see you as a gym owner offering personal training services, they know they're getting high-quality service. You're a passionate person, and they can see this, so they want to join your gym. Moreover, you'll be able to save on the costs of hiring other personal trainers, especially if you're still starting your business.
However, there's a limit to what one person can do. If you've got a spouse and kids, it will be stressful. You'll eventually have to hire other people as your gym gets bigger. You might also have to focus only on becoming exclusively a business owner to manage your gym well.
How to Write a Business Plan For Your Gym
Writing a good business plan will help you start and maintain a successful gym. By defining your goals and niche, you'll be able to offer personalized services that cater to your customers' needs.
Moreover, you'll be able to identify and tackle various challenges that might represent potential obstacles. Here are the steps to write a business plan for your gym.
Write an executive summary of your goals, vision, mission, and how you plan to succeed.
Set up the company overview for employees, including the purpose of the gym and who the gym is for.
Design the management system, including your role. Also, define other management roles, duties, and compensations.
Do your market research to identify your target market and potential clients.
Design your marketing strategy by highlighting different marketing and advertising channels and how you plan to introduce your business to interested clients.
Make a list of different products and services you'll sell, including tangible products like health drinks, shirts, supplements, personalized programs, and private sessions.
Make an accurate forecast of income and costs to see how you'll make a profit.
Set a financial value for your services and decide on various payment options clients can use.
Decide and work towards obtaining your funding to be able to start your business.
Make sure you have all the permits and accreditations needed to operate your gym.
Design brochures and leaflets to announce the opening of your gym.
Think about launching a website for booking your gym and keeping track of various fitness-related topics.
What Do You Need to Know About Accounting to Open a Gym?
Being passionate about fitness and staying in shape isn't enough to become a successful gym owner. Here are a few accounting-related topics that you'll need to study or at least understand to operate your gym.
Business bank accounts.
Understand your budget.
Understand the differences between various payment options.
Set up a business insurance plan.
Get your taxpayer's ID and work with an accountant to pay your taxes on time.
Decide on buying or renting gym equipment.
Negotiate prices for rent and other recurring costs.
Understand the basics of cash flow.
Use an online tool to manage your finances.
Conclusion
A passionate personal trainer can become a gym owner. But it takes more than just passion to be a successful business owner. You've got to learn a whole new job. You're now an entrepreneur.
You need to be clear on your goals and decide on a suitable business model for you and your potential clients. You can start your gym while you're training clients or devote your efforts solely to being a business owner. The choice is yours.