Going to the gym regularly and exercising under the supervision of a specialist is one of the best ways to stay in good shape and improve your general health, especially when combined with a healthy diet plan.
With that being said, you've got to have a place to work out and some gym memberships can be quite expensive. 
If you're covered by an insurance policy, you might be wondering "Will health Insurance pay for a gym membership?"
Health insurance companies can cover your gym membership expenses. However, this heavily depends on the provider and the individual plan you're on. The coverage options range from special discounts all the way to full reimbursement.
In today's guide, you'll find a brief guide with everything you need to know about gym membership coverage and the popular carriers that provide these advantages.
Do Health Insurance Companies Cover Gym Memberships?
Every health insurance company has its own coverage policy and benefits provided, and as a result, some providers might cover gym memberships while others don't.
Not only that, but the same insurance company can also offer these fitness benefits in some of their plans while excluding them from others.
A health insurance provider may also offer gym membership coverage in a wide variety of forms and up to different amounts of money. 
The terms and conditions needed to be eligible for gym membership coverage can also vary significantly depending on the company. 
In other words, the specific answer to this question heavily depends on the insurance company, so the best thing to do here is to check with your carrier and see the coverage options available for your plan and whether you can include fitness coverage.
Factors That Can Affect the Eligibility for Gym Membership Coverage
A variety of factors can heavily affect whether a health insurance company will pay for your gym membership. Here's a quick look at the most critical ones:
The Insurance Provider
Although more and more health insurance companies are including gym memberships among their coverage benefits, not all of them offer one. 
If you're subscribed to an insurance provider that doesn't offer gym membership coverage, you'll need to seek out an alternative that offers one.
The Plan You're On
The same health insurance company may offer a variety of health insurance plans with different benefits and coverage options. 
In that case, you'll need to check whether your plan offers fitness advantages, such as gym membership coverage, and upgrade your plan to include it (if possible).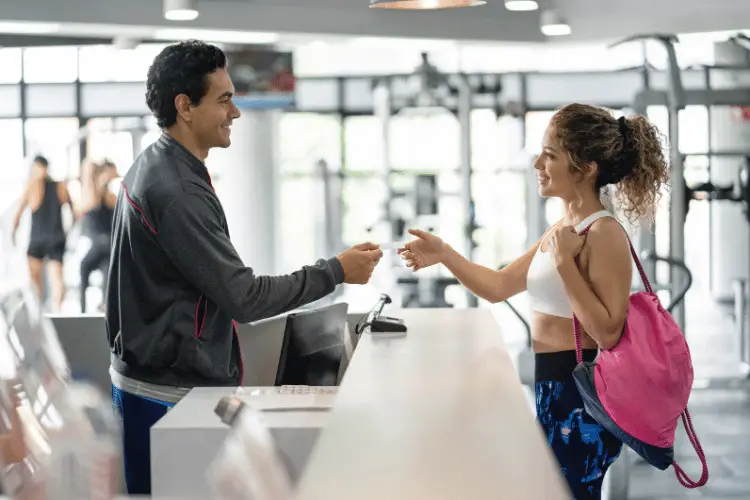 Your Location
The place where you live can also affect your eligibility for gym membership coverage. This is because different states and countries may have different regulations when it comes to what a health insurance company can and can't cover.
The Conditions of the Coverage 
You should also know that some insurance providers may establish some conditions or rules to be eligible for gym membership coverage. 
These conditions may vary from one plan to another, so you'll need to carefully check the one you're on to find out more about it.
While every company will have its own conditions, some of the most common conditions that some carriers may require include:
Doctor Orders: Some companies will require a note from a doctor indicating that you require physical therapy to cover a gym membership
Tracking: Some companies may need to track your physical activity using specific apps or provide a workout log to be eligible for the coverage benefits
Why Some Insurance Companies Pay for Gym Memberships
Back in the day, health insurance companies didn't offer any forms of fitness benefits except for physical therapy orders by an approved doctor. Nowadays, more insurance companies are offering gym membership coverage and other related benefits.
The main reason why companies are offering these memberships is that it technically saves them more money in the long run. In other words, a healthier individual means fewer trips to the hospital, and therefore, reduced healthcare costs, especially expensive ones.
Of course, working out and staying in shape won't make you immune to health problems. However, it can substantially reduce the odds of suffering from multiple chronic diseases and mortality risks, rendering you a healthier person as you advance in age.
In fact, this is supported by plenty of scientific evidence and data, which shows that exercise can greatly reduce overall healthcare costs per person. 
Additionally, weight loss and avoiding obesity are also proven to reduce comorbidity, according to various studies.
Coverage Options That Some Insurance Companies Offer for Gym Memberships
As previously established, every health insurance company has its own policy regarding gym memberships.
Here's a quick look at the different ways an insurance company may cover your gym membership:
1. Outright Reimbursement or Stipend
Some insurance companies will simply offer gym membership coverage as a part of their insurance plan. 
In that case, the carrier will reimburse the fees spent on gym memberships, which usually range between $100 to $400 or more annually.
Keep in mind that most companies will still require documented proof of the money that you've spent, such as the gym membership bills, so you should keep that on you. 
You may also need to provide a log of your activity at the gym and how frequently you go there, which is typically easily obtained from the gym. As a personal trainer, I have had several clients approach me to sign forms that show how many days they work out per month.
2. Exclusive Member Discounts
Some carriers may also partner with other businesses to offer special discounts in the form of vouchers and improved deals.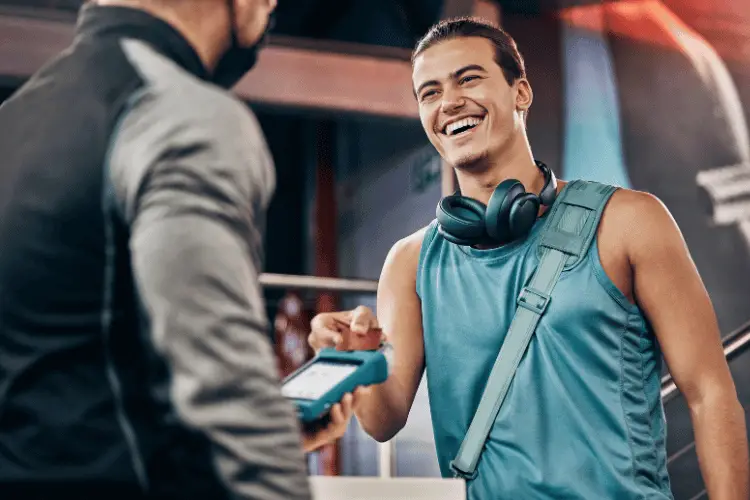 Depending on the insurance provider, these discounts can be in tandem with the reimbursements (for an even better overall deal) or instead of them.
3. Incentive Programs
Some insurance providers may offer a reward system to encourage their clients to go to the gym. 
These rewards may include small reimbursements or cashback options if you meet the eligibility criteria, such as losing excess weight, attending a certain number of hours per week, etc.
4. Equipment Discounts/Coverage
Instead of paying for the gym membership, some companies might reimburse you for some of the money spent on particular equipment associated with gyms, such as attire, tools, etc.
While this doesn't exactly reimburse you for the gym membership, it still helps you save on overall fitness spending.
Most Popular Insurance Companies That Cover Gym Memberships
Now that you know more about gym membership coverage, here's a quick look at some of the companies that do offer fitness benefits:
Tips to Save on Gym Membership Costs with an Insurance Company
Lastly, here are some tips to help you save on gym memberships with insurance companies: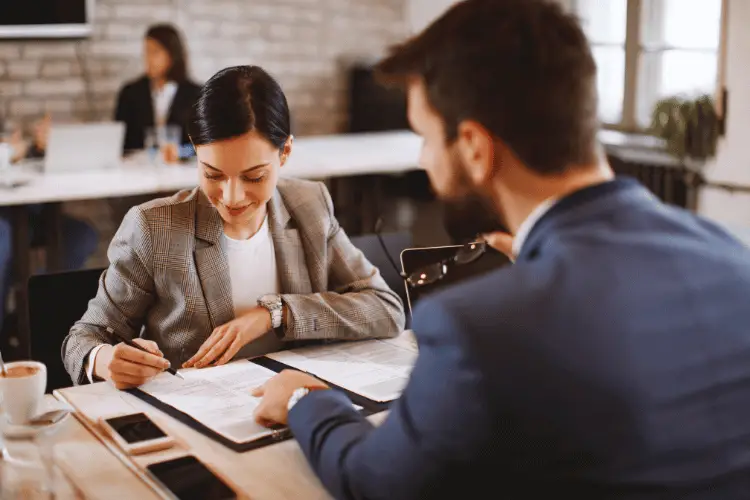 Check Your Insurance Policy
Consider double-checking your policy and its benefits, as you may find that you're eligible for discounts or even reimbursements for your gym membership fees.
Look for Gyms Affiliated with Your Insurance Company: 
Insurance companies may partner with a particular gym. In that case, joining this gym can come at a greater discount or become fully reimbursed.
See If You Can Use FSA Funds
While gym memberships don't qualify as eligible Flexible Spending Account (FSA) expenses, physical therapy is, so you can use it if you have a doctor's note.
Apply for Other Reimbursement Options
If your company doesn't directly reimburse gym memberships, it may still offer reimbursement for other fitness-related aspects, such as equipment, dietary supplements, etc.
Wrap Up
This marks the end of today's guide that walks you through everything you need to know about insurance coverage for gym memberships.
As you can see, every insurance company will have its unique conditions regarding insurance coverage, so you'll need to check with a representative of your provider to research your options and see how you can save on your gym membership fees.
References