Following the threat of obesity, cancer, and age-related diseases, the need for exercise among the general population is at its highest. 
So, it begs the question: should we have government-funded fitness centers? Would free access to gyms make a long-term difference in disease prevention?
In this article, we look into how the government allocates its funds to the prevention of disease. We also discuss the advantages and disadvantages of the creation of government-funded fitness centers.
Where Is the Funding for Prevention of Disease?
Established as part of the 2010 Patient Protection and Affordable Care Act (ACA), the Prevention and Public Health Fund (PPHF) is the nation's first broad-based, mandatory funding for public health services.
Also known as the Prevention Fund, the PPHF provides major funding for Preventive Health and Health Services Block Grant (PHHS Block Grant), which supports all 50 states, eight US territories, and two American Indian tribes.
Funding provided through the PPHF is by no means unsubstantial. In 2010, the fund was authorized at $18.75 billion between the fiscal year 2010 and 2022, then $2 billion thereafter. 
According to a report published by the Congressional Research Service (CRS), a total of $9.579 billion was allocated for CDC's core public health program level in 2022. Of this, $903 million represented the PPHF funding.
The 2022 CDC funding was divided as follows:
$7.499 billion for Labor, Health, and Human Services (LHHS) appropriations for CDC
$81 million in discretionary appropriations for Agency for Toxic Substances and Disease Registry (ATSDR)
$903 million in mandatory PPHF appropriations.
The requested funding for 2023 represents a 356.9% increase over the previous year, amounting to a total of $38.76 billion in funding to public health alone. The increase is mostly attributed to the new mandatory public health preparedness funding proposed by President Biden's FY2023 budget.
In the CRS report, $28 billion was allocated to mandatory public health preparedness funding, followed by $9.621 billion to LHHS discretionary appropriations. PPHF appropriations remained the same at $903 million.
State and local health agencies use the PPHF for locally-determined public health interventions. In New Mexico, for example, the PPHF is partly used to fund health equity initiatives and health literacy efforts.
The PPHF also funds other programs directly, like the Racial and Ethnic Approaches to Community Health (REACH) Program. REACH addresses health disparities among ethnic and racial populations with the highest rate of chronic disease.
As of 2023, the PPHF represents the third-highest funding source for CDC programs, providing up to 2.4% of the CDC's total funding (or 9% without the new public health preparedness funding).
Government Funded Exercise Programs That Do Exist
There's a severe lack of government-funded exercise programs in the US. Free fitness programs are few and far between, and government-supported gyms are even fewer. Let's discuss some of the more well-known government-funded exercise programs that do exist:
Texercise
Funded by Texas Health and Human Services, Texercise offers free fitness programs for older adults living in the state of Texas.
Developed in 1998 as an 8-month exercise campaign, Texercise was established to encourage communities and individuals to adopt healthy lifestyles and nutrition.
Disabled participants and participants over 45 years old are given reinforcements like monetary incentives to take part in the program.
EnhancedFitness
EnhanceFitness is a partially funded community-based exercise program dedicated solely to seniors. The program aims to help older adults become more energized, active, and empowered through evidence-based exercise. It's offered by hundreds of organizations across the country, with a focus on Washington, Philadelphia, and New York.
Program costs vary from city to city. However, many locations offer the program for free if you're a member of the YMCA.
SilverSneakers
SilverSneakers is a fitness program available to seniors on eligible Medicare plans at no extra cost. It offers on-demand videos, live online fitness classes, and free access to hundreds of qualifying gyms across the country. 
Presidential Youth Fitness Program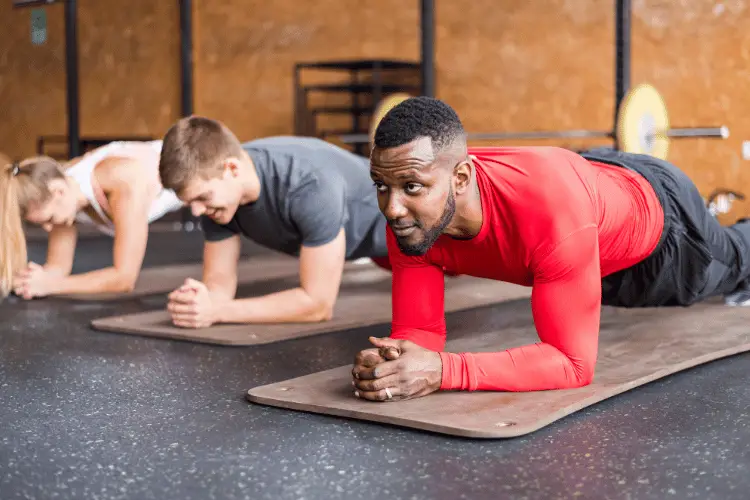 Created in 2012, the Presidential Youth Fitness Program (PYFP) aims to improve fitness education practices across existing physical education programs.
It offers educators free access to professional development and motivational recognition to encourage students to maintain and adopt an active lifestyle in school and beyond.
By adopting the program, schools gain access to a wide variety of exercise programs to promote lifelong physical activity for students.
The PYFP is funded by various government organizations, including:
Centers for Disease Control and Prevention
The Cooper Institute
President's Council on Sports, Fitness, and Nutrition
Society of Health and Physical Educators
National Fitness Foundation
Why Does the Government Fund the Cure but Not That Which Prevents the Disease in the First Place?
The country's lack of government-funded exercise programs makes it pretty obvious that most of the country's health money is spent on treatment rather than prevention. 
As every healthcare professional knows, the only way to substantially reduce disease and mortality is through prevention. But with how things are, we've made far less progress in preventing deadly diseases, such as cancer. 
According to research, at least half of cancer cases, ranging from 30% to upwards of 70%, could've been prevented by applying what we already know: proper nutrition, exercise, avoiding exposure to known cancer-causing substances, etc. 
If the government allocated more of its funds to prevention rather than cure, this figure could've been far less. "We'll always need good treatments," says Dr. Timothy Rebbeck, professor of Cancer Prevention at Harvard School of Public Health. "However, we can't always treat our way out of cancer. To make a dent in public health, we must prevent it."
How Much of CDC's Funding Was Allocated to the PPHF?
The CDC's annual report of FY2022 states that of the $8.4 billion funding it has received, only around $3 billion was allocated to disease prevention.
Around $2.231 billion was given to prevent the leading causes of disability, disease, and death, while $524 million was given to support PHHS Block Grants. The rest of the funding was used to protect people from infectious diseases and natural and bioterrorist threats, and ensure laboratory excellence in medical facilities.
Funding of $3 billion for preventative care may seem significant on paper, but it's actually less than a quarter of the overall budget for healthcare. The conclusion here is simple: the government focuses more on cure rather than prevention.
Instead of spending more money treating medical complications after it occurs, the government should consider funding programs that prevent the problem in the first place.
If people had free access to gyms and exercise programs, they'd significantly reduce their risk of developing age-related problems such as osteoarthritis, cardiovascular disease, and long-term injuries caused by falls.
Might I recommend that a massive subsidization be given to those opening new fitness facilities?
Maybe just a little nudge to get the industry going?
Reasons the Government Should Fund Fitness Centers
All government levels—federal, state, and local—should create conditions that can enhance the health of the citizens.
Rather than putting all its effort into delivering high-quality health care, the government should also consider funding fitness centers and making them accessible, particularly to those in need.
Here are some of the crucial reasons the government should fund gyms:
Funding Preventative Health Is Cheaper Than Funding the Cure
According to a report published in the Healthcare Imperative, the US can potentially save billions of dollars per year by addressing modifiable risk factors, obesity, and other primary causes of health issues. One way to make this possible is by funding preventive health.
If the government invests in the development of fitness facilities and procurement of exercise equipment, there can be a significant increase in people's activity levels.
Once made accessible to the public, government-funded fitness programs may encourage more citizens to partake in regular physical activity.
Those that are eager to maintain a fit body may influence others to stay fit as well. Thus, a domino effect is feasible, especially with the concern of pricy memberships gone. 
More active individuals equal fewer people who are prone to diseases. It also implies fewer healthcare costs, thus providing more budget for other necessary causes.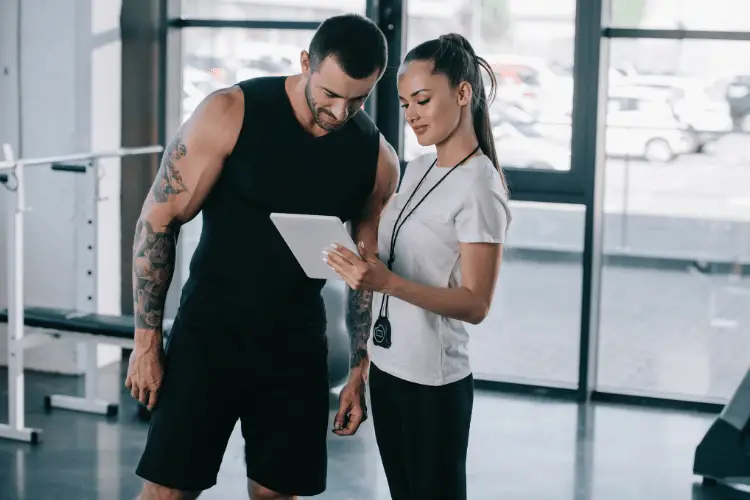 Provides a Safe and Healthy Activity for the Public, Much Like Parks
Much like parks, fitness facilities can keep the community engaged, fit, and healthy.
Government-funded gyms provide a haven for healthy activities for the public. With various equipment like a seated curl machine, treadmill, stationary bicycle, and more, gym goers have all the means to keep themselves fit without worrying about extortionate fees.
Moreover, fitness centers shield people from heat and smog, reducing the risk of acquiring some health issues. If the government uses the taxes in funding fitness centers, it'll be of substantial help to people who want an enclosed option to do regular exercise.
Can Reduce the Risk of Chronic Diseases Among People With Mobility Disabilities
Funding preventive health is especially helpful for people with disabilities who can't do much when they have less access to fitness facilities and equipment.
Various research found that inactive lifestyles can cause the development of chronic diseases. These include obesity, heart disease, metabolic syndrome, cancer, and depression among others. 
Since fitness facilities and health-promoting activities aren't accessible to people with physical disabilities, they are more prone to these health conditions.
If the government makes fitness centers accessible and free or at least affordable for targeted individuals, participation in gym programs and exercises may be possible. Active physical activities can prevent or limit the risk of chronic diseases found in disabled people.
Conclusion
The lack of physical activity can lead to diseases and other issues. To prevent these from taking a toll on inactive individuals, the government should absolutely consider making gyms more accessible and affordable.