Even though the idea of staying fit and in good health has been around for millennia, it's only in recent years that the trend has really started spread. 
Physical fitness is now one of the fastest-growing industries in revenue and employment. This flourishing boom can be attributed, in part, to social media as well as entertainers and athletes who take great pride in their performance and physique.
Yet, there are several other factors behind its popularity. So, if you've been wondering 'why has fitness become so popular lately?' you've come to the right place.
Keep reading to find out more.
9 Reasons Why Fitness Is Increasing in Popularity
The global fitness industry has generated over $90 billion in the past 12 months. What's causing this historic fitness boom?
 Here are nine science-backed factors that could help shed some light on this trend.
Winning the Battle Against Disease
Diseases can hit you whether you're young or old. Yet, knowing that regular physical fitness can help ward off most health conditions has become a great motivator for people of all ages.
Obesity, for example, has become a widespread epidemic across the nation, if not the world. Its number one cause? Eating too much and not moving enough.
Osteoporosis, high blood pressure, and Type-2 diabetes are just some examples of chronic diseases brought on by not getting enough exercise.
Another highly rewarding side to staying fit is that we now know that those who exercise are happier and healthier than those who don't. As such, more and more people want to join in this fitness craze to counter stress and anxiety, and boost their mental and physical health.
Lower Health Insurance
It's no secret: healthy people cost less to insure. With diet-related chronic diseases on the rise, insurers, and employers are realizing that they can reduce insurance costs by making healthy lifestyles more appealing.
One incentive is that many employers are willing to cover the costs of fitness classes or health club memberships provided the employee can prove that they actually use them.
For the employer, it's much more cost-effective than shelling out loads of money on high insurance premiums. And for employees, it's an opportunity to maintain their health without breaking their budget.
Fitness for All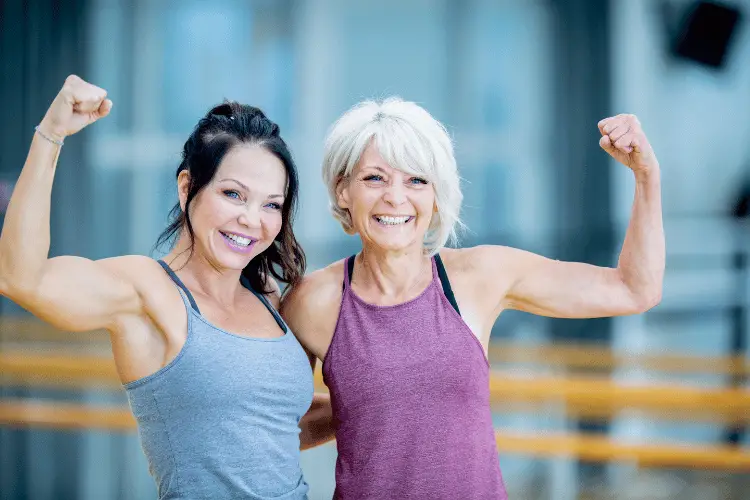 Thanks to the internet, we have a multitude of studies that highlight the importance of fitness for everyone of all ages. Having this wealth of information at our fingertips makes it hard to ignore what's right in front of us.
Research also shows us that we need to be fit starting at a young age until we're well into our 80s and 90s. They also make it pointedly clear that our bodies have different requirements as we move from one age group into another.
That's why the most effective way to stay healthy and in good shape as we age is to maintain a regular physical fitness routine.
Then, there's also the gender gap. Men have always shown more interest in going to the gym, lifting weights, and getting ripped.
Thanks to social media, there's been a significant change in perspective in many aspects, including fitness. Nowadays, women are just as keen on building muscle mass and boosting their overall health.
While this can be taken too far and lead to all sorts of emotional issues, I think that a drive to look better and work harder is healthy when in the right doses.
Increase in Personal Disposable Income
Decades ago, spending money on a gym membership or fitness program was a luxury. It meant you had a stash of extra money and you weren't afraid to spend it on something like fitness.
Nowadays, however, this mentality has changed almost completely. Now, people who don't subscribe to one fitness program or another, either in person or on an app, are the odd ones out.
Fitness is now a regular part of our lifestyle.
Another place people are spending their money to stay fit is on workout equipment. Thanks to online shopping, people can now do anything they want and turn a corner of their home into a small gym.
This equipment can range from big and bulky like cardio machines, treadmills, and strength machines. There's also more manageable exercise gear, such as resistance bands, kettlebells, fitness balls, and much more!
Rising Demand for Healthy Foods
Consumers are now becoming more aware of what they put into their bodies. They've finally realized that processed foods produced on an industrial scale are doing more damage to their health than ever before!
Therefore, more and more people are now opting for more natural and organic options. With more consumers making conscious decisions about their diets, they've also started to think of other ways they can boost their health.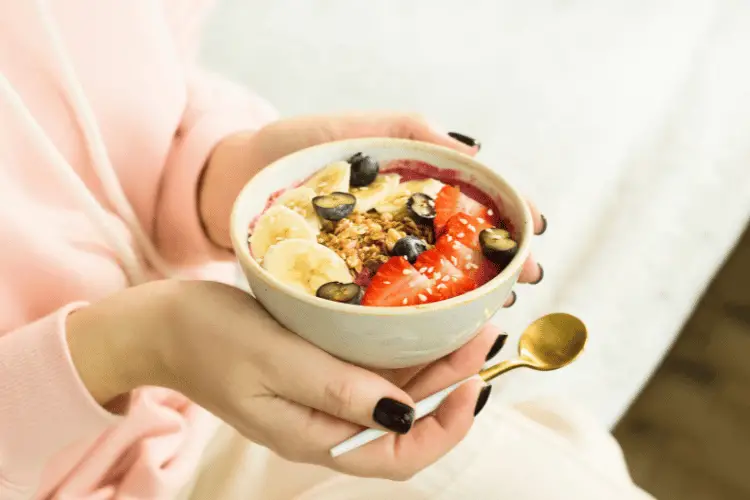 So, what's the first thing they usually think of? It's usually how to become more physically active to maintain their health.
Hence, people are caring more and more about maintaining a healthy diet and exercising regularly to lead a more wellness-oriented lifestyle and ward off chronic illnesses.
Personalized Fitness Training Programs
As mentioned above, people are no longer hesitant about spending the money to go to a gym. One testimony to this rising trend is the number of people rushing to the gym.
Yet, once they've paid and are actually at the gym, many don't know which training equipment to use, how to use it, or for how long. They also don't know what to eat to supplement all their hard work.
This is where personalized training programs come in. These are usually in the form of a personal trainer at the gym or at home.
You can also download any of the numerous fitness apps available. These apps ask for various biodata like age, height, and weight. They also inquire into your lifestyle and daily routine to give you the most accurate feedback possible.
Having that program customized just for you is a great way to stay accountable while reaping all the benefits of being part of the fitness industry.
My advice in this area is to test out a few personal trainers, test out a few exercise apps, and test out a few gyms. You'll find the right one.
A Growing Gym Culture
According to the International Health, Racquet, and Sportsclub Association (IHRSA), the fitness industry has been on a steady upward trajectory for the past decade with no signs of stopping or slowing down.
With more and more people choosing to include fitness into their lifestyles, it's no wonder that gym culture is rapidly growing. According to statistics, fitness has revolutionized the demographic of those who regularly go to the gym.
Now, it's highly unlikely you'll bump into someone who looks like Arnold Schwarzenegger sitting in a corner flexing his biceps using gigantic dumbbells. The current craze is all about resistance training and cardiovascular fitness.
Also having access to personalized fitness training programs, as mentioned above, is a big motivator for getting more and more people to join the gym.
Add to that the rise in public awareness of wellness and general fitness, and you'll notice that there has been a shift in focus on healthier lifestyle options. This includes gym memberships that have become a big part of our lives with more than 1 in every 5 Americans belonging to at least one gym or health studio.
Streaming Exercise Classes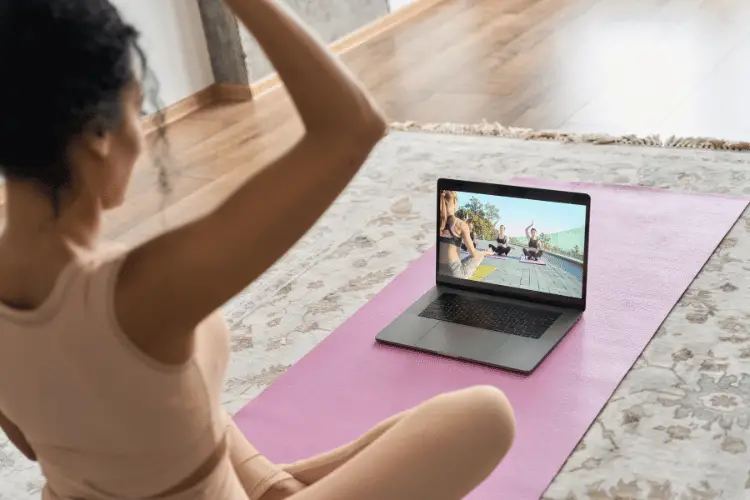 This format of physical fitness may have been around for a while. Yet, it was mainly reserved for the ultra-rich and famous. Thankfully, these classes are now hitting the mainstream, and people can't get enough.
According to statistics, on-demand workout videos have increased by over 300% in the past couple of years, and there's no sign of it slowing down.
Their main advantage is that they cater to people with busy schedules who can't make it to the gym. Now, they can stream an exercise class anytime, anywhere.
Yet, before there were reasonably priced streaming options, people either tried managing their crazy schedules to free up some time to work out. Or they give up on the idea and just stop exercising.
The Rise in Wearable Fitness Devices
Having your personalized training at your fingertips is one thing. However, it's a whole other story when you can see how many calories you burned during your last workout. Or what your heart rate is or how many steps you've taken.
With devices like the Apple Watch, Fitbit, and Garmin, as well as our smartphones, knowing your health statistics has become so much easier.
Tracking your health data through these wearable devices and smartphones has become a great help in keeping us tuned to how our body works. It also encourages us to work to improve our health and maintain our fitness.
Final Thoughts
It's no surprise that fitness has become such a popular part of our lives. From technological advances to rising concerns about well-being and health, this is one industry that's not planning on slowing down anytime soon.
In fact, business owners are rushing to capitalize on this expanding industry while consumers wait to reap the rewards. So, it's a win-win for all!
References: