Having a personal trainer is crucial for the achievement of fitness goals. However, the expensive price commonly associated with personal training detracts people from considering it. So, given that the activity can contribute to the prevention of diseases, will health insurance pay for a personal trainer?
Both government and private health insurance don't cover personal training sessions. Yet, when the service of a personal trainer is considered a medical necessity, some insurance companies may offer reimbursement.
In this guide, we'll discuss scenarios where health insurance can cover the cost of a personal trainer. We'll also provide some tips on what you can do if you can't afford a personal trainer, so stick around!
Can I Pay for a Personal Trainer With My Flexible Spending Account (FSA)?
This is a very commonly asked question. Many types of health insurance come with an FSA. A Flexible spending account allows you to pay for various medical related items and services without getting taxed on that. So, if you can buy bandages, foam rollers, medicine and personal massagers with it, can you use it to pay for your gym or personal trainer fees and save money that way?
The FSA (Flexible Spending Account) allows you to pay for health-related costs. However, the IRC (Internal Revenue Code) regulations don't typically allow funds from FSA to cover gym membership and personal training sessions.
In some cases, IRC may allow FSA funds to pay for the service of a personal trainer. It's possible once a physician requires it for the treatment and diagnosis of a medical condition.
Medical professionals may recommend the service of a personal trainer for certain purposes, such as the management of extreme obesity and diabetes.
Most insurance providers require a Letter of Medical Necessity for a personal trainer to confirm the session is medically necessary.
The LMN should outline the following:
How the medical condition necessitates a personal trainer
How the treatment can alleviate your medical condition
Duration of the treatment
If you have a medical condition, then before committing to a personal trainer, it's best to reach out to your FSA provider and see what your options are. If someone is willing to help you save money and while improving your health, go for it!
Can I Buy Exercise Equipment With My FSA?
Similar to the case of paying for a personal trainer with an FSA, you can't use it to buy exercise equipment for general fitness.
However, things change when the expenses become a medical necessity. According to the FSA Store, you may be eligible for reimbursement for exercise equipment with a Letter of Medical Necessity (LMN).
A medical professional will provide this to you upon determining that the exercise equipment is essential in the treatment of your medical condition.
The letter should contain the following:
How your medical condition necessitates the exercise equipment
How the item can alleviate the medical condition
How the item will be used
Once you obtain a Letter of Medical Necessity, your insurance can cover the equipment crucial for the treatment of your medical condition, such as diabetes, a torn rotator cuff, or Achilles tendon injury. According to Healthgrades, this may include: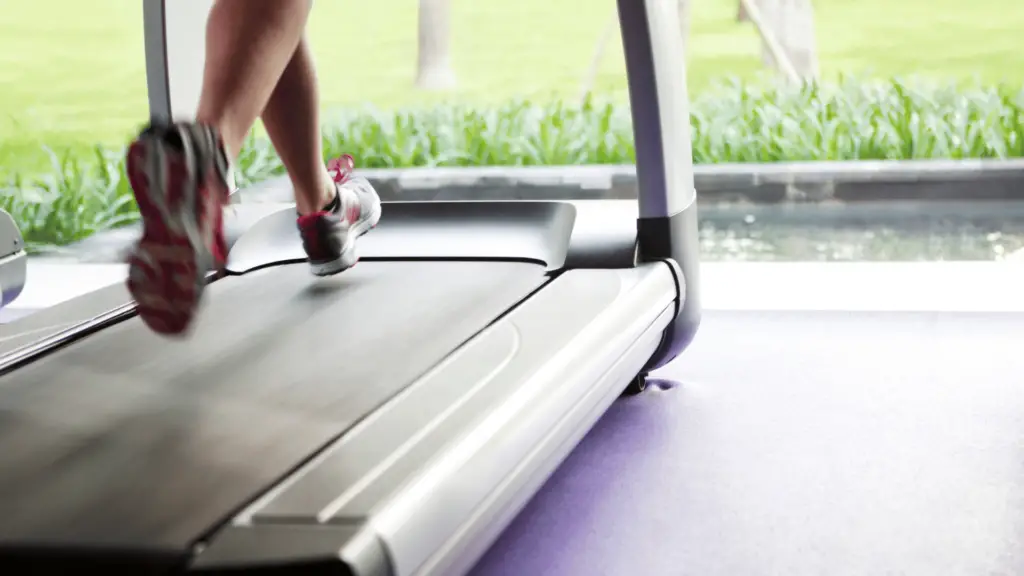 Treadmills
Weights
Resistance training
Does Medicare Cover a Personal Trainer?
Medicare helps pay for medical care services for seniors aged 65 or older and a few younger people with disabilities. Medicare has varied plans, and each one comes with different benefits.
None of the original and advanced Medicare plans cover the expenses of hiring a personal trainer. Yet, Advanced Medicare Part B mentions covering medically necessary services. You can speak with your doctor or provider to check if your Medicare includes a gym membership or personal training.
Nonetheless, if you're interested in visiting a fitness center, you can consider enrolling in a Medicare Advantage plan. Check if you can qualify for a Part C plan that includes a partnership with SilverSneakers.
What Will I Get From SilverSneakers?
The SilverSneakers program comes at no additional cost to eligible Medicare members. This fitness program will give you these benefits:
Access to thousands of participating gym facilities, including exercise equipment, a walking track, and pools
Fitness sessions designed for older adults which include yoga, cardio workouts, and strength training
Access to online resources like workout videos and nutrition/fitness tips
You may be wondering if enrolling in this Advantage plan is worth it. Well, one study observed participants of SilverSneakers for two years. The result shows that the older participants got fewer inpatient admissions and incurred lower total healthcare costs.
With this, your Medicare plan that comes with a Silversneaker can be your avenue to stay fit and reduce the risk of health issues.
Why Doesn't Health Insurance Pay for Something Preventative, Like Personal Training?
According to the CDC (Centers for Disease Control and Prevention), chronic diseases are the leading cause of disability and death in America. Yet, people can prevent most of these diseases with healthy eating and an active lifestyle.
So, why do insurance companies spend billions on treatment and not on the personal training which may prevent the disease?
Here are some of the underlying reasons:
1.   Personal Training Is a Luxury Even of Its Preventative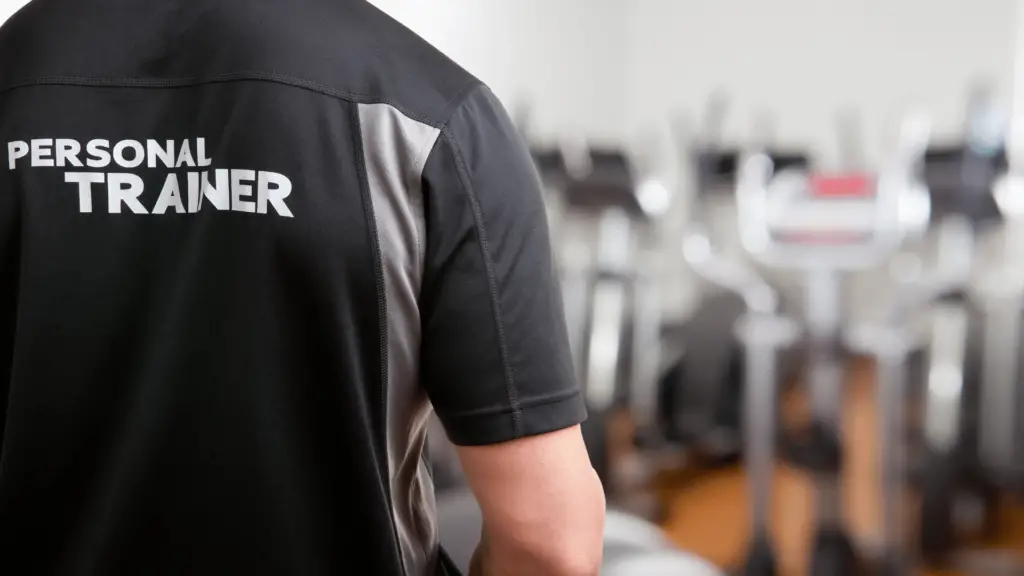 Personal training isn't necessary since everyone can do fitness activities at home or outdoors. Walking, jogging, bicycling, dancing, and more are exercises that can promote physically active individuals.
In this sense, personal training is more of a luxury—often, associated with well-off people—even if it's preventive.
2.   Health Insurance Is a Business
If personal training becomes available for every insured person, you can expect more of them to do regular visits to the fitness centers. Hence, the insurance company will shoulder more expenses and will get less revenue.
To put it bluntly, it doesn't pay insurance companies to pay you to stay healthy.
3.   The Insurance Company Will Increase the Insurance Cost Which Won't Attract More Clients
Adding personal training on top of the other health insurance benefits will increase the insurance cost. It's one way to ensure that the company won't plummet. If they switched over to paying for this, there would be a lag in time before they started actually seeing the lowered medical expenses down the line.
But in order to do that, they would have to take a financial hit. And order to offset that, they would have to raise rates.
The increase in insurance fees will make clients reconsider if the cost is worth it.
Does Getting a Doctor's Referral Help Get Personal Training Covered by My Healthcare Plan?
It depends on two things: the type of healthcare plan you have and the reason for your doctor's referral.
Healthcare plans vary by policy and company. Hence, the best way to find out if your healthcare plan covers the personal training or can offer a reimbursement is to confirm it with your provider.
Typically, if the doctor's referral indicates that personal training is vital for the treatment of a health condition, your healthcare plan may acknowledge the referral.
What Are the Medical Conditions Where Health Insurance May Cover Personal Training?
Health insurance will only cover the services of personal training under certain conditions, such as:
Diabetes
Arthritis
Back pain
Sports Injury
High blood pressure
Joint replacement
Cardiac rehab
Morbid obesity
How Can I Increase the Possibility of Getting Approved for a Personal Trainer?
Your chance of getting a reimbursement from your insurance will increase if you pick a licensed professional with a nationally recognized certification. Some professional trainers who work with post-rehab clients and medical exercise clients may have an existing system with insurance companies.
They may already know the needed documents to submit and may do the necessary steps to bill your insurance provider. Thus, it'll make the process of acquiring a reimbursement from your insurance provider easier.
Does Insurance Give Me Incentives for Being Healthy and Fit?
A report from U.S.News confirms that some insurance companies offer incentives and discounts for hitting physical fitness goals. Discounts may be in the form of wellness-related services like gym membership and meal plans.
Likewise, other insurance companies also offer wellness rewards. Both incentives and rewards are a great way to motivate more individuals to stay healthy and fit, and away from diseases.
What Are the Insurance Companies That Offer Wellness Rewards?
Each company has a unique reward and incentive system. To give you an idea, here are the details of great rewards some insurance carriers offer:
UnitedHealthcare
UnitedHealthcare has a Sweat Equity Program which gives up to $200 reimbursement to eligible members. Members can apply for it once they reach the target of 50 exercises in six months.
Additionally, UnitedHealthcare also has Personal Rewards. It allows you to earn rewards, such as gift cards, reimbursement, and health savings account deposits.
Cigna
Cigna has a Take Control program that allows plan enrollees to earn up to $275 worth of points. Plan buyers can redeem the points to cover healthcare costs, health and fitness items, apparel, and more.
They can earn this for actions such as participating in wellness activities and taking advantage of preventive care.
Ambetter
Ambetter's reward program allows plan buyers to earn points from online surveys, annual wellness exams, and various wellness activities. They can receive up to $500 from their earned points and use it to cover health care costs and various financial needs.
What to Do if I Can't Afford a Personal Trainer?
A personal trainer can provide you with the equipment and support you need to reach your fitness goal. He'll also educate and provide you with a personalized plan.
However, there are other means you can get these benefits, especially if you can't afford to get a personal trainer.
1.   Refer People to the Gym in Exchange for Free Personal Training
Some fitness centers offer a reduced session rate or free personal training for clients who can generate referrals. It's a good opportunity you can take advantage of. If you like the service of the gym, then you may recommend it to your friends, relatives, and colleagues.
2.   Team Up With a Fit and Healthy Friend
A fit and healthy friend can influence you to achieve your fitness goal. Teaming up with your friend can make the exercise more fun and you can have them show you everything they know. This way you're only covering the cost of the gym membership (or just exercising for free in the park) and you're getting educated.
3.   Look For Small-Group Training
If you can't afford a personal trainer, then you can consider joining a small-group training. It's a more affordable option since you can split the session cost with the other members of the group. Plus, it allows you to work with an actual trainer.
4.   Make the Most Out of Your Time With a Trainer
Get a few sessions to get started. You can have a 30-minute session two to three times a week to lower the training costs. Then, make the most out of this limited time to learn from your trainer by learning how to perfectly perform each exercise.
The end goal is to be able to train yourself, so think about personal training as education. Trainers also love people who want to learn and are happy to answer all of their questions.
5.   Learn Everything You Can About Diet and Exercise
Personal trainers aren't the only source of fitness information. Thanks to today's technology, you can access the services trainers can provide in many forms.
You can watch videos on reliable Youtube accounts about the diet and exercises suitable for your condition. You can listen to Podcasts for fitness tips, read books or articles, and use all means available.
6.   Get a Fitness App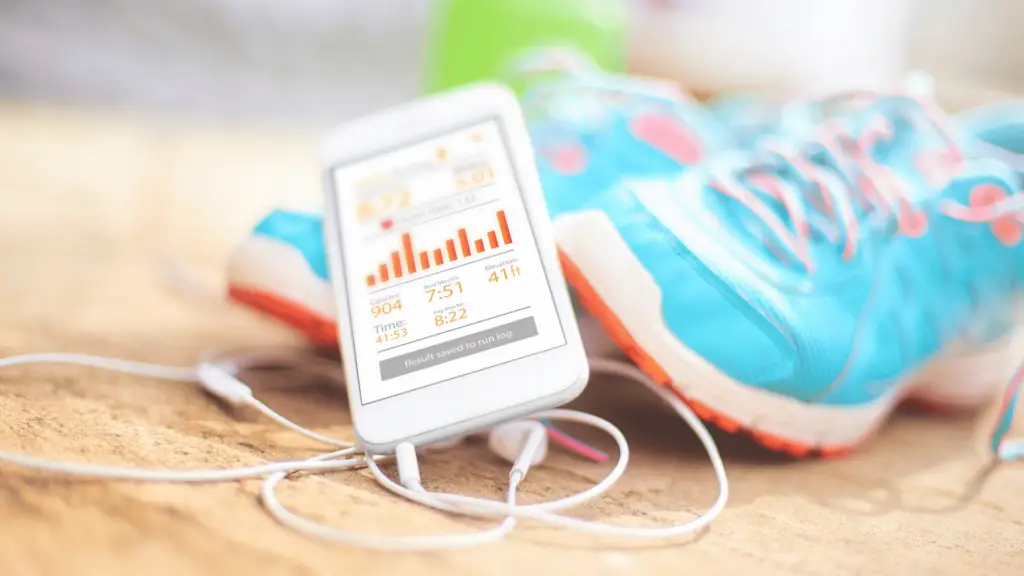 There are multiple fitness apps to keep you healthy and fit. Some of these apps can calculate the calories or fat content of your meal, monitor your workout progress, and provide you with free health and fitness tips.
You won't need to pay for a personal trainer since you can get great help from the services the fitness apps provide. To support this, a study concluded that exercise apps can help users increase their exercise levels and health outcomes.
Just become a fitness nerd. It costs nothing!
7.   Use the Barter System
Some personal trainers are open to offers and often could use some help. If there's a service or anything essential you can provide to a personal trainer, you can offer it in exchange for free training sessions. For example, if you are an accountant or have skills related to that, see if they'd be open for a trade.
Wrap Up
Every healthcare insurance company has its distinct policy and set of benefits. Generally speaking, the majority of insurance companies focus more on the treatment than on the preventive measure.
Health insurance doesn't cover personal training unless your medical condition requires the service of a personal trainer. Nonetheless, one can still be physically active without a trainer. With discipline and willingness, you can find other ways to stay fit and healthy.
References