Diet and exercise are integral elements of your fitness journey, but they're certainly all there is. Motivation is crucial to keep you going.
After all, fitness instructors far and wide have helped millions of people sculpt their bodies, lose weight, overcome barriers, and transform their lives.
I put together a list of the most famous fitness instructors from over the decades. It's a bit eye opening to see how things have evolved and how some things are still mainstream.
Fitness Instructors from the 1970s
There were some crazy trends happening in the world of fitness in the 70s. Jazzercise was just one of them!
On top of that, the world of fitness was slowly starting to emerge in the 70s. In light of this, let's look at some famous OG fitness instructors from this prominent decade!
1.   Jack Lalanne
In the field of fitness, Jack LaLanne paved the way. The fitness pioneer opened one of the country's first gyms in 1936.
Not only that, but the equipment you find in your local gym? He invented a ton of them.
Here comes the cherry on top: Jack LaLanne was the man behind all of those at-home exercise videos and weight loss shows you enjoyed in your living room back in the day. 
Fun fact: There has never been a television fitness show that has lasted longer than The Jack LaLanne Show. It aired on television for 34 years!
2.   Arnold Schwarzenegger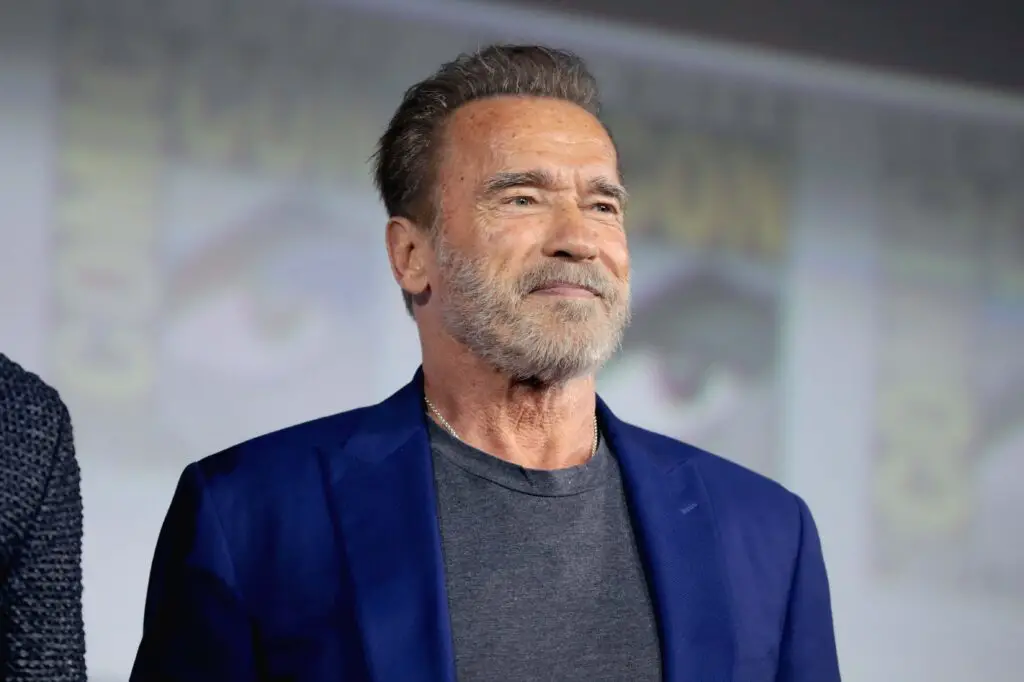 In the world of bodybuilding, American bodybuilder, film actor, and politician Arnold Schwarzenegger is known as the Austrian Oak.
In 1967, he took home the amateur Mr. Universe crown for the first time, serving as an inspiration for many aspiring bodybuilders.
The bodybuilding legend then relocated to California in 1968 to train and participate in bigger events in the United States. He soon won three additional Mr. Universe titles.
On top of that, he received the Mr. Olympia title six years in row before quitting the sport. In an unexpected move, he competed once again to win the Mr. Olympia title in 1980, shocking the bodybuilding community.
Last but not least, he wrote many books about bodybuilding, including the autobiographical Arnold: The Education of a Bodybuilder (1977, which was co-authored with Douglas Kent Hall).
2.   Richard Simmons
Richard Simmons is regarded as one of the world's most famous and recognizable fitness figures. For over 40 years, the fitness icon has been a well-known trainer and a motivator for millions of people.
His encouraging, energizing, and amusing workout programs have encouraged millions of overweight people to adopt sensible, balanced diets, and to just get active.
Simmons, a young adult who was overweight himself, overcame his weight issues with a combination of a good diet and exercise. He moved to Los Angeles in 1973 not long after that. Now, keep in mind that this was the 1970s. There wasn't exactly a fitness center for people who weren't already fit and in shape. Eventually, after consulting with several physicians and specialists, Simmons had no choice but to create that sanctuary himself.
That haven was called SLIMMONS studio in Beverly Hills, where the fitness guru taught classes and hosted motivational seminars until 2013.
Following that, Simmons continued to make several appearances on radio and television. With upbeat music, rocking exercises, and Simmons' unique style of encouragement, his 65 workout videos sold over 20 million copies. He also wrote nine books, one of which is a New York Bestseller.
Fitness Instructors from the 1980s
If there was a decade of fitness, it was the eighties. Anybody looking at the 80s and trying to pick up some fitness tips would have seen lots of different faces promoting different styles of training.
That said, here's a list of some of the most iconic fitness instructors of the 1980s.
1.   Jane Fonda
If you even vaguely enjoy working out or simply just moving around, you've definitely heard the expression "feel the burn." It turns out, Jane Fonda is the person who came up with the iconic catchphrase.
The actress, author, former model, activist, and fitness expert got her start in aerobics mostly as a result of a ballet accident. Shortly after, she developed a passion for aerobics and created the famous Jane Fonda Workout.
Since 1982, Fonda has released over 22 popular exercise videos. Seriously, she may have been the driving force for everyone getting a VHS in the 1980s.
Almost 17 million copies of her DVD have been sold, and her business is still running great decades later. On top of that, she wrote a workout book that spent more than six months at the top of the bestseller list.
2.   Tony Little
It's possible that "America's personal trainer" persuaded you to purchase the Gazelle elliptical glider. The machine essentially resembles an elliptical, and is his most recognisable piece of machinery.
Tony Little, a fitness expert and television personality from the United States, rose to fame as an infomercial superstar in the 1980s while still in his mid-20s.
After suffering severe injuries in a vehicle accident, the former "Mr. Florida" and "Junior America" bodybuilding champion started following health and workout regimens.
Together with the fact that his products were well-known, his stage presence and long blonde hair contributed to the popularity of his infomercials.
3.   Kathy Smith
With her aerobic exercise films, Kathy Smith reached her greatest level of fame in the early 1980s. Before beginning to make her famous exercise videos, she worked as a personal trainer for celebrities.
The aerobics icon was so famous that she had a couple of games based on her workouts! That's right!
In these games, players got to replicate Kathy's workouts. The games were available for the Commodore 64 and Apple II computers.
Last but not least, she had her own television programme, "Kathy Smith: Get Healthy!" which ran from 1987 until 1991.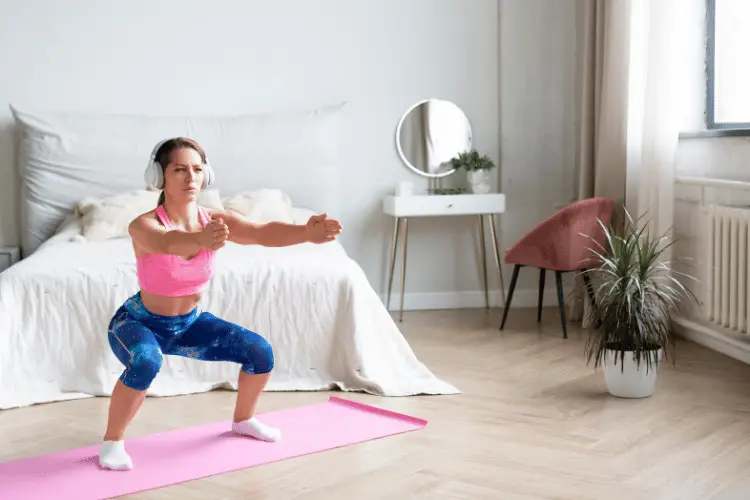 Fitness Instructors from the 1990s
1.   Cher
The legendary singer and actress Cher published her book Cher Forever Fit on January 1, 1991, which had a profound impact on the fitness industry.
The book included fitness routines, her go-to hair and skincare products, nutrition tips, weight loss strategies, and health improvement strategies.
Cher outperformed human physical performance and barely broke a sweat in her famous workout videos. Her improvised yet iconic moves were called "the pony," "the double boxer," and "the traveling pony."
All in all, her motto was "basically we're just going to have as much fun as we possibly can." Cher also encouraged those watching at home to "give it some attitude."
2.   Denise Austin
In the late 1990s, there's a good chance that you stumbled into one of fitness icon Denise Austin's TV shows while early morning channel-surfing. After all, the famous "Getting Healthy with Denise Austin" ran on ESPN for ten whole years! Austin eventually went on to anchor "Denise Austin's Daily Workout" and "Fit & Lite" on Lifetime for 14 years. Austin's TV show broke the record for the longest-running exercise programs in TV history, according to AARP.
In addition to a variety of exercise techniques, Austin's TV workouts included exotic on-location locations including the desert landscapes of Arizona and tropical havens like Hawaii and St. John in the U.S. Virgin Islands.
3.   Billy Blanks
You might have heard of the Tae Bo exercise program. Well, meet the indestructible fitness icon behind it: Billy Blanks.
The fitness guru holds a black belt in tae kwon do, sometimes referred to as teo jee, the most popular martial art in Korea. In addition to his martial arts training, Blanks holds a black belt in judo, kung fu, boxing, aikido, and tai chi. Pretty impressive, huh?
With 36 gold medals, he holds the global record for the most gold medals earned by any athlete at the Olympics. On top of becoming a seven-time world karate champion, he served as the team captain for the United States karate team.
Before starting Billy's Boot Camp, the Tae Bo exercise developer (a blend of Tae Kwon Do and Boxing) allegedly sold more than 1.5 million recordings of his fitness sessions between 1998 and 1999.
Fitness Instructors from the 2000s
1.   Greg Glassman
Coach Glassman, the mastermind behind the CrossFit empire. This fitness hero has very much devoted his whole life to fitness, both for himself and for others.
He opened a fitness club in 1995. Shortly after, he was hired to train the local Santa Cruz police force.
Greg Glassman saw a rise in his clientele as a consequence of the positive outcomes his customers were experiencing, and he started establishing groups to fill the sessions with students.
He and his wife Lauren Jenai founded CrossFit Inc. in the year 2000. Training sessions often contain motions from sports like gymnastics, weightlifting, and track & field.
Washington, D.C., was home to the brand's original box before it eventually spread elsewhere. Today, you can find a CrossFit gym wherever you live in the world!
2.   Jillian Micheals
Jillian Michaels is known for being dedicated to helping people become the greatest versions of themselves and leading the happiest and healthiest lives possible. The 2000s fitness queen has dominated the health and wellness industry across all media platforms, with a combined community of more than 100 million individuals.
Jillian's Fitness App, which has earned awards from both Google and Apple, is one of the most popular diet and workout apps for women. Additionally, her enormously popular fitness CDs are the one of the highest-earning, best-selling at-home exercise programs in the decade. 
Fitness Instructors from the 2010s
1.   Aaron Williamson
Aaron Williamson's desire for exercise was well known to everyone, regardless of the profession he had or where he lived. His passion for bodybuilding, health, and fitness has persisted throughout his time in the Marine Corps and as a contractor.
When he accidentally entered the realm of Hollywood fitness instruction, Aaron Williamson was a former Marine living in New Orleans. He started out in 2011 as a consultant on Zac Efron's film The Lucky One.
Today, he's established himself as the originator of the Hollywood hottie creator, coaching people like The Rock.
2.   Kirk Myers
Myers is the creator of Dogpound, New York's hippest and most popular gym, where Hollywood heavyweights like Hugh Jackman and Steve McQueen train alongside fit supermodels like Adriana Lima and Karlie Kloss.  When he was 21 years old, Myers was diagnosed with congestive heart failure and weighed well over 300 pounds. After turning to exercise to save his own life, he found that his passion was helping others in achieving their weight goals.
 Fitness Instructors from the 2020s
1.   Mary Helen Bowers
Mary Helen Bowers is easily one of the greatest celebrity personal trainers in the industry with an astounding 558K Instagram followers.
Bowers is the one who prepared Natalie Portman for her part in the movie "Black Swan,".  She has also coached celebrities like Kirsten Dunst, Helena Christensen, and Zooey Deschanel.
Last but not least, Bowers developed Ballet Beautiful, a "ballet-inspired workout program and lifestyle brand".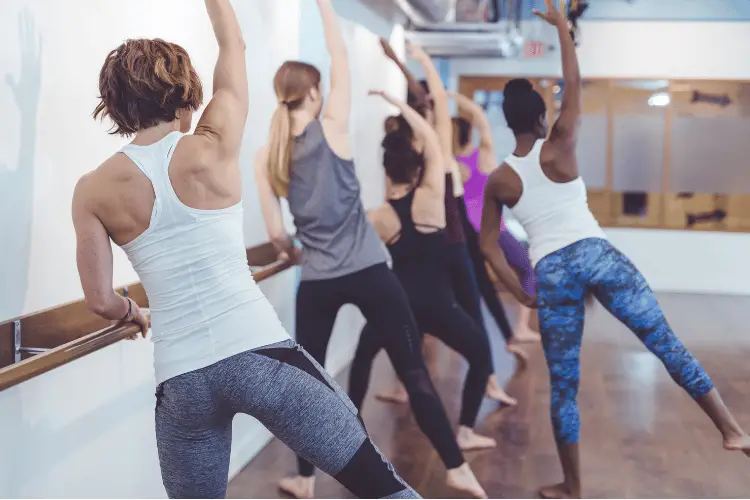 2.   Harley Pasternak
Who wouldn't want to be trained by the trainer who has worked with celebrities like Kim Kardashian, Lady Gaga, Adam Levine, Megan Fox, Kanye West, Amy Schumer, and more?
Pasternak, one of the most well-known and inspirational celebrity personal trainers out there, is gifted in many fields.
He has written many best-selling books on nutrition and health, has a master's degree in exercise physiology from the University of Toronto, and even worked as a nutrition and exercise scientist when he was a student.